OCTOBER 2019 EDITION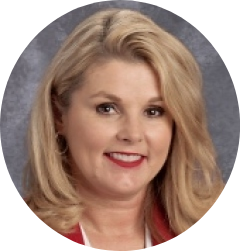 Dr. Karen Walters
Superintendent of Schools
Superintendent's Letter
Attendance matters all day, every day. Consistent attendance in school helps promote student success. Research has shown that students' attendance may be the biggest factor in influencing academic achievement. High rates of missed school days—whether or not they are excused—can affect student engagement in the classroom, and the likelihood of graduating.
Attending school every day and being on time are important habits for all students to develop. Even in kindergarten, too many absences can cause a child to fall behind. Building good attendance helps your child to flourish in school and sets them up for success in life.
Parents can help by making sure children arrive at school on time, checking their homework, avoid scheduling medical appointments during the school day, and planning family events or trips with the school schedule in mind. If a medical appointment is needed, only miss the time necessary for the appointment. For example, don't keep your child out all day for a dental check-up at 8:00am. Setting a regular bedtime and morning routine, and preparing clothes and school backpacks the night before, are also helpful in regular school attendance.
In the yearly ESSA reports, schools are rated on traditional factors, like graduation rates and test scores, to determine if a school is successful. Chronic absenteeism is also a factor in school accountability.
According to the FutureEd report, written in cooperation with Attendance Works, "The best strategies for reducing chronic absenteeism are steps that improve the educational experience for all students. Instruction that is relevant to students' lives encourages attendance and promotes academic achievement. A welcoming school climate can bring more students to school on a regular basis, and it can mitigate the trauma in many students' lives. Stronger bonds between students and teachers are associated not just with good attendance but with student success."
BPS is working hard on those pieces. We are in year two of Capturing Kids' Hearts, a district-wide commitment to relationships and safe learning environments. We are seeing evidence of the changes in students' social and emotional well being, and in their sense of belonging and school pride.
Let's partner together to give students the best opportunities to be successful in life. We will work hard to make our schools a place students want to come and learn. Please help us on your end by being positive and emphasizing the importance of their attendance and attention.
Dr. Karen Walters, Superintendent
Bryant Public Schools enjoys sharing Good Things that happen around the district. Use the button below to read about the amazing things our students, staff, and community partners are doing.
National School Lunch Week, October 14-18

National School Lunch Week recognizes the importance of a healthy school lunch, both inside and outside of the classroom. Our cafeterias are serving up menu items that students want to eat, with more choices than ever!
Parents are invited to join your child in the cafeteria for a school lunch on Thursday, October 17. We ask that you RSVP by Friday, October 11 by returning the form and paying $3.75 in advance.
Annual Report to the Public
Bryant Public Schools presented the Annual Report to the Public during the Board meeting on Thursday, September 19.
The report, presented in video format, provides an overview of the progress made during the 2018-19 school year. We invite you to view the video, then visit bryantschools.org for more information.
Sixteen young ladies will represent Bryant High School as maids on the 2019 Homecoming Court.The high school will celebrate Homecoming on Friday, October 18, when the Hornets take on the Fort Smith Southside Mavericks. Festivities begin at 6:25pm at Hornet Stadium. The Bryant Homecoming queen will be crowned prior to kickoff at 7pm.
Senior Maids

Camryn Ausbrooks, Kiarra Beard, Paige Fuhrman, Libby Majors, Meredith Medford, Casey Welch
Junior Maids

Katelyn Brown, Jillian Colclasure, Ella Reynolds, Josie Roach, Khyla Tucker
Sophomore Maids

Lauren Baker, Ellie Baribeau, Saige Kelly, Kourtney Scott, Brooklyn Sisco
ADH is partnering with school districts to provide Flu Immunization Clinics in schools for students and staff. Only those students with the required completed paperwork (the signed ADH consent AND the school district FERPA consent) will be allowed to receive the flu vaccine. Schools will distribute packets two weeks before the scheduled flu clinic. For the school schedule, visit bryantschools.org.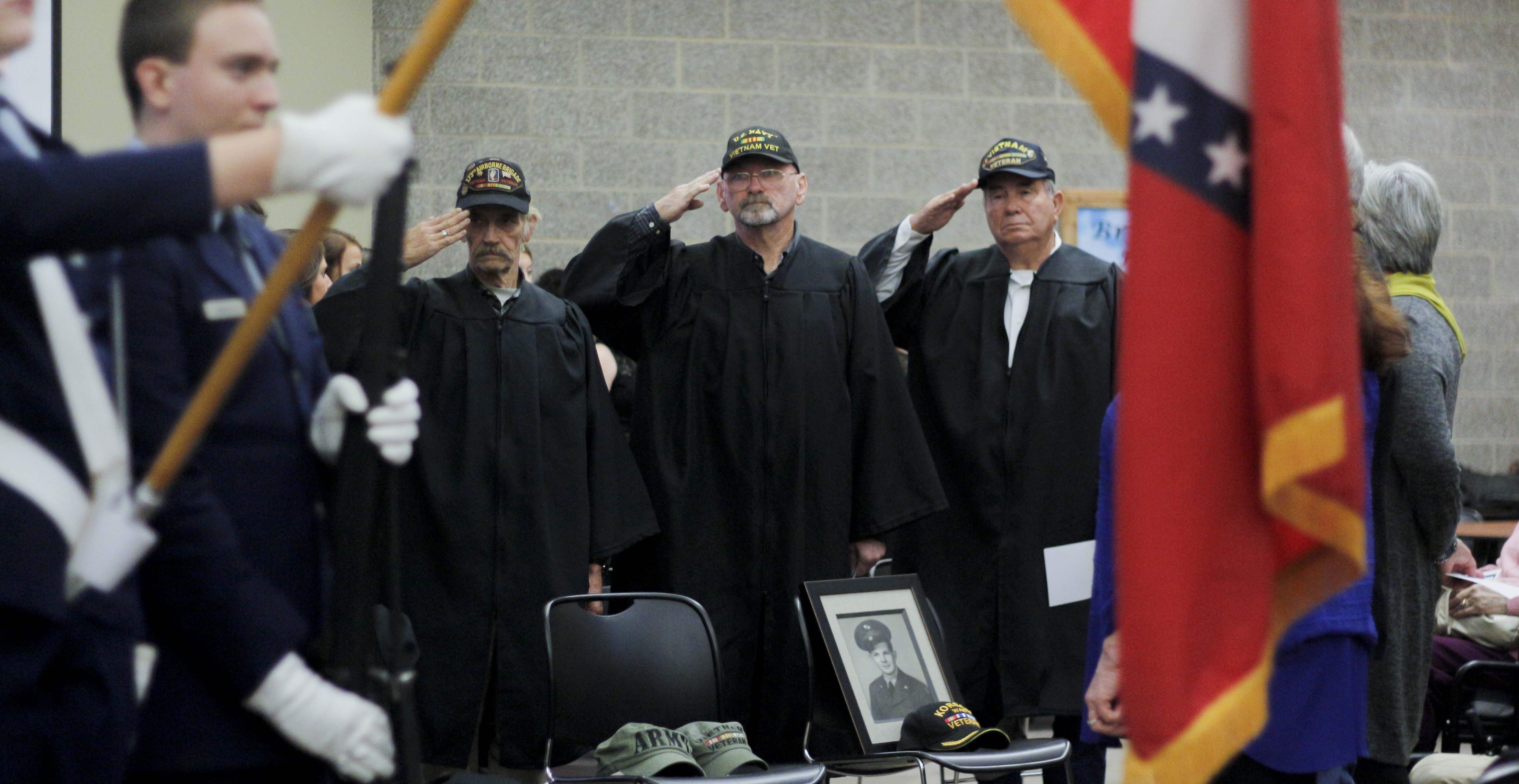 Bryant Public Schools would like to honor those who served our country during their high school years by granting a diploma of graduation during Veteran Day Ceremonies on Monday, November 11.

In recognition of and tribute to veterans who left high school before graduation to serve in World War II, the Korean War, or the Vietnam War, a board of directors of any school district in Arkansas may grant a diploma of graduation to any veteran meeting the requirements.

The Bryant School Board would like to honor any local veterans who meet the following criteria:

Honorably discharged from the Armed Forces of the United States of America;

Resident of the State of Arkansas;

Served a minimum of eighteen (18) consecutive months' active duty or been discharged with a service-connected disability during one of the following:


For veterans of World War II, between September 16, 1940, and December 31, 1946,

For veterans of the Korean War, between June 1, 1950, and January 1, 1954;

For veterans of the Vietnam War, between July 3, 1965, and May 15, 1975.
Veterans or family members are asked to contact Devin Sherrill, Director of Communication, at 501-847-5600 for more information.
ALL students will be dismissed early on Thursday, October 24. Elementary schools will hold Parent-Teacher Conferences from 2:00-7:30pm. Bryant Schools will be closed on Friday, October 25 while staff attend professional development.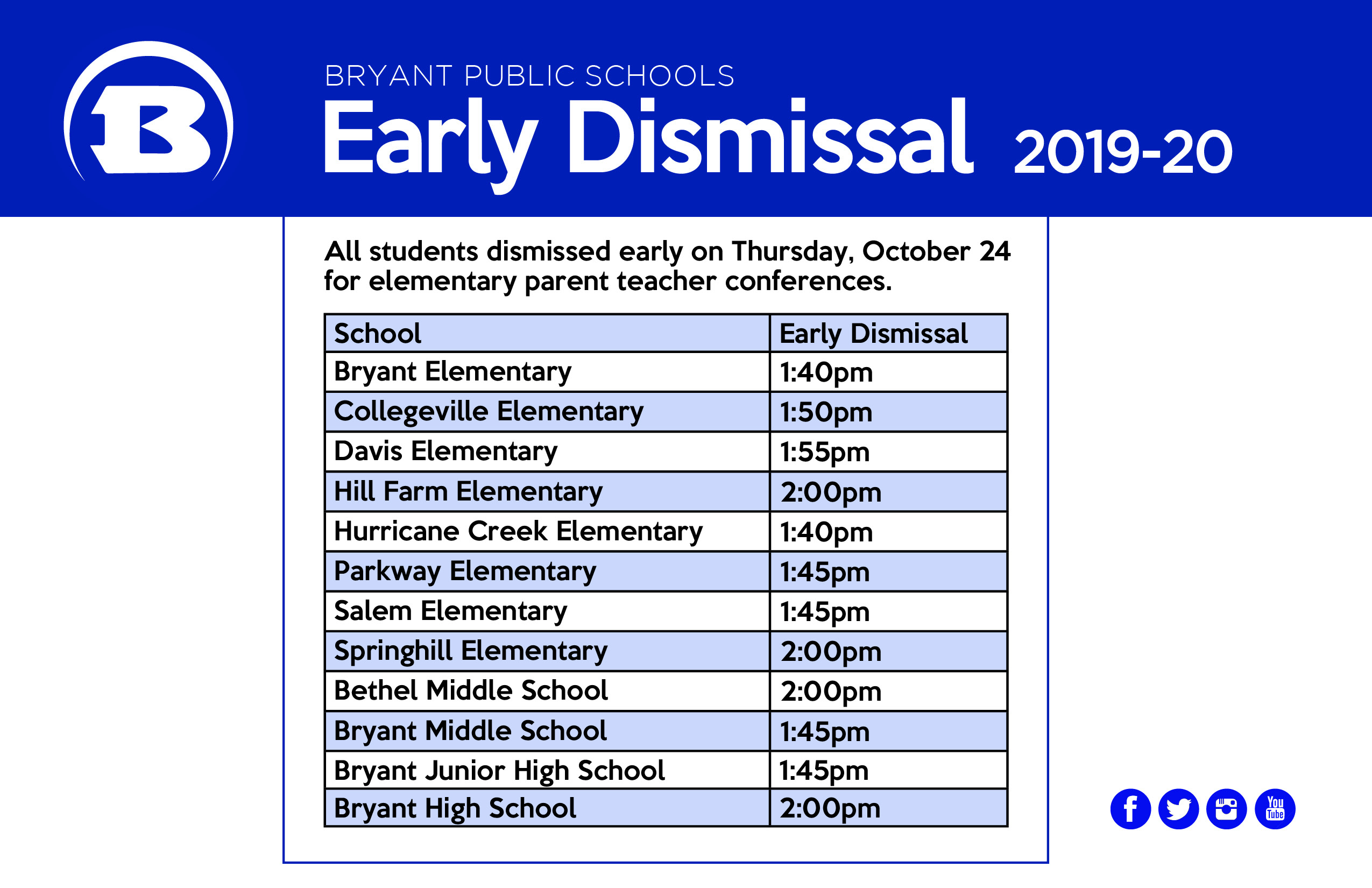 School Board Work Session: Monday, October 7
First Quarter Ends: Monday, October 14
Take Your Parent to School Lunch: Thursday, October 17
School Board Meeting: Thursday, October 17
Homecoming: Thursday, October 18
Early Dismissal: Thursday, October 24
Elementary Parent-Teacher Conferences: Thursday, October 24

School Closed for Students (Professional Development Day): Friday, October 25