FEBRUARY 2019 EDITION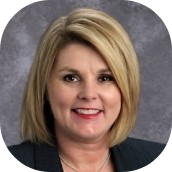 Dr. Karen Walters
Superintendent of Schools
Superintendent's Message
Each year as we welcome spring I look forward to more sunshine and blooming daffodils. Indoor sports switch to outdoors, with baseball, softball and soccer fans filling the bleachers as they cheer on the Hornets.
Spring also brings our annual Climate Survey. For the third year, we will be asking our
patrons to share their perceptions of the district. The survey provides the district with information to help gauge how we are progressing towards the goals and priorities outlined in the district's Strategic Plan.
We really want input from everyone—parents, students, staff, and community members. Each year revisions are made based on survey responses and information. Your voice is vital to evaluation and monitoring of our plan. Find the survey at bit.ly/BPSSurvey2019.
I am happy to report we are on target for completion of the new junior high school. We plan to have full occupancy of the building on July 1. We are so excited to open the new campus to our 8th and 9th grade students. The new smaller, targeted learning environments at all our secondary schools (grades 6-12) will provide many opportunities for student success.
If you have visited the main campus, you can see the construction changes at Bryant High School. The erection of steel beams provides a great vision of location and size of the new buildings. The job site has experienced several delays due to weather, which has limited the progress on the Fine Arts and PE facilities. Focus will be on preparing the classroom spaces in each of these buildings for the beginning of school on August 13. The auditorium and competition floor will most likely be completed a couple of months into the semester.
I have more good news: the cafeteria will be opening as scheduled. Our students will find many great options for breakfast and lunch from the very first day of school. The Food Service Department has been working hard to develop new menus choices.
We have much to celebrate in the coming months. From launching the Class of 2019 to opening new facilities, it's never been a better time to be a Hornet!
I am proud to serve as your superintendent.
| | |
| --- | --- |
| Addison Geary represented BHS at FCCLA State STAR Events, taking home Silver in Fashion Design. | |
BHS Chess Team won 2nd in regionals and will compete at state.
| | |
| --- | --- |
| BHS Quiz Bowl earned 7A State Runner-Up Jr High. Aaron Garcia was tournament MVP and High Point Player. | |
The BHS Model UN team won 7 awards.
| | |
| --- | --- |
| The Bryant Hornet Fishing Team of Aaron Joslin and KJ Terry took the 1st place in the AR Big Bass Shootout . | |
Hornets Basketball Team knocked off North Little Rock 66-53 to claim the 6A Central title and number one seed in the state tournament.
| | |
| --- | --- |
| Junior Ahmad Adams earned first place in the State Wrestling Tournament (220 lb). | |
For the first time ever, six competitive groups from BHS competed at Region CPA and all six are state bound!
| | |
| --- | --- |
| Three seniors have advanced to National Merit Finalists status: Rachel Beza-Juarez, Charles L. Mortensen and Kevin Weng! | |
The CES Bow Bandits placed second in the ANASP Regional Tournament, qualifying for State.
| | |
| --- | --- |
| Bryant Choirs had 22 students selected to All-State Choirs. | |
Austin Trimble and Ahmad Adams from BHS won the 7A Big East Conference Championship in their weight class.
| | |
| --- | --- |
| The CES Robotics Teams won the Excellence Award at HSU Robotics Competition. DES 4th grade robotics team won Design award. The 5th grade team came in 3rd place overall in teamwork challenge. BMS robotic team placed 3rd. | |
Bryant High School JROTC competed in the Northside High School Mega-Match winning 1st Armed Exhibition (received a perfect score); 2nd Armed Drill; 2nd Inspection; 2nd Drill Overall; 2nd Color Guard.
| | |
| --- | --- |
| Congratulations to golfer Clayton Harbour for signing to continue his academic/athletic career at Lyon College! | |
Senior Gracie Kimbrell was recognized as a Prudential Spirit of Community Arkansas Top Youth Volunteer Finalists for 2019.
| | |
| --- | --- |
| Congratulations Shelby Bratton for breaking the Lady Hornet 200yd Individual Medley record. | |
Senior Abbie Johnson was named 2019 Arkansas recipient of the National Center for Women in IT Award for Aspirations in Computing.
| | |
| --- | --- |
| Bethel's 6th Grade Quiz Bowl team placed 2nd at the Dawson Co-op Regional tournament. | |
Bryant Bands had 18 students selected to All-State Bands 2019.
| | |
| --- | --- |
| Congratulations to Coach Roper and the BES Archery Team, Region 8 Champions! | |
The largest group of BHS athletes to date participated in National Signing Day. Eleven members of the Hornet Football team signed NCAA Letters of Intent to continue their academic and athletic careers.
| | |
| --- | --- |
| The Nursing Department received The Blue & You Foundation for a Healthier Arkansas $1,000 mini-grant for Stop the Bleed–Bleeding Control Stations at the new junior high school. | |
Bryant Varsity Cheer finished 10th in the nation.
National School Breakfast Week: March 4-8
Fuel up for the day with a healthy school breakfast! We are kicking off National School Breakfast Week by offering FREE BREAKFAST to all students on Monday, March 4. Taste some of the delicious and nutritious options offered by our Food Service Department.
Will your little one turn 4 years of age before August 1? Join us for the annual Pre-K Informational Open House on Tuesday, March 5 at 6pm. The meeting will take place in the Bryant Elementary School Cafeteria. Learn more about the application process, meet the Pre-K staff, and tour our amazing classrooms. Let us show you why Success Starts Here!

Pre-K Registration is April 17 & 18, 8:30am-3:30pm, at Bryant Elementary Gym (behind Hornet Health Clinic).
Bryant Public Schools will be hosting a Job Fair on Saturday, March 9 from 9am-11am. We invite interested candidates to come by Bryant Middle School and learn about exciting opportunities in Bryant Schools. Connect and network with administrators and program directors.
Openings include full and part-time positions for certified and support staff members. Candidates should dress professionally and bring a resume. On-site interviews will be conducted. For more information, visit bryantschools.org/jobfair.
We're Listening … Share Your Voice
(If you are unable to view the video, click here.)
Bryant Public Schools is inviting everyone in the community to take part in the 2019 Strategic Planning and Climate Survey. The survey takes less than 10 minutes to complete and offers the opportunity to share your perceptions of the district. Participants will have until March 15 to submit their feedback.
Exciting changes with new opportunities … see how Bryant High School is turning obsessions into professions!
Bryant Junior High School
Did you know over 190 skilled laborers are working every day on the BJHS worksite? Take a look at the progress!
Kindergarten Registration
Bryant Schools is looking forward to meeting our new kindergarteners and their parents. Registration for the 2019-20 school year is April 10 and April 11, 9am-2pm. Child must be five (5) years of age on or before August 1 in order to be eligible. Students will register at their zoned elementary school. Visit bryantschools.org/parents/zoning-information.
March 12: School Board Meeting, 6pm

March 14: Early Dismissal / Parent Teacher Conferences (Elementary), 2-7:30pm

March 15: School Closed for Students (Professional Development)

March 18-22: Spring Break