NOVEMBER 2018 EDITION

Hornets Vie for First State Football Championship
For the first time in school history, the Bryant Hornets will play for the 7A State Football Championship title. The big game is Saturday, December 1, 6:30pm, at War Memorial Stadium.
Tickets
Help support the Hornets by purchasing your tickets early. Advance tickets purchased on campus provide the school with the largest percentage of proceeds. Metal detectors will be used at War Memorial. To avoid the long lines, purchase tickets in advance.
Ticket are available at the Bryant Athletic Office, located in Building 26 next to the Field House, from 8:30am-4:30pm. Ticket prices are $7/Adults and $6/Students (ages 5 and older). BHS students may buy tickets in the cafeteria during each lunch period. Cash or check only.
Big Red Stores in Saline County and Pulaski County will also have tickets for sale. Advance tickets are available through Friday.
The Benton Panthers will be playing for the 6A title at noon on Saturday. For those planning to attend both events, please note that separate tickets must be purchased for each of the championship games.
Wear the Blue
On Friday, show support for the Hornets by wearing Bryant Blue and/or Hornet gear for a "blue out".
Pep Rally
Come out and support your Bryant Hornets at the Community Pep Rally on Friday, November 30 at 6pm in the Bryant Middle School Gym. Game tickets will be available for purchase.
Game Day Information
War Memorial Stadium has implemented new safety measures. Please be aware of the new policies prior to attending the game.
Fair Park will be congested. Consider using alternate routes to the stadium. Bryant fans may use the Pine/Cedar exit for easier access the east (visitor) side of the stadium.
The golf course will not be available for parking due to a tournament.
Ticket booths open at 4pm; gates open at 4:30pm. Bryant fans should enter Gates 1 & 12 to sit on the Visitor (East) side of of War Memorial opposite from the press box.
The North End concourse will remain open. The north and south end zones will be if needed.
The 7A Championship game will be broadcast live on AETN affiliates and 94.1FM. Visit fidelitylocal6.com to purchase a DVD of the game.
| | |
| --- | --- |
| Congrats to Bryant Varsity Cheer on a great performance at Sheridan on Nov 10—they received first place in the co-ed division, best choreography, and tied for Grand Champions! | |
The Bryant Athletic Department celebrated six student-athletes signing college scholarships to continue their academic and athletic careers. Congratulations to Hornet Baseball's Jake Wright, Logan Catton, Logan Chambers, Logan Grant, Cobi Greiner, and Will McEntire, along with their families and coaches, on this achievement!
| | |
| --- | --- |
| The BHS National Honor Society inducted 25 seniors and 44 juniors on November 11. | |
Springhill Elementary has been recognized by the Office for Education Policy (OEP) at the University of Arkansas as a school where students demonstrated high growth on the ACT Aspire. Growth is the best indicator of the positive impact SPES is having on students.
| | |
| --- | --- |
| BMS Heros for Hunger delivered 31 complete meal boxes to BMS families for Thanksgiving. | |
Congratulations to Deborah Shaw and Megan Lee! These Lady Hornet student-athletes signed to continue their academic and athletic careers at the University of Central Arkansas.
| | |
| --- | --- |
| Congrats to BHS Model UN for their outstanding work at the Ark. Model U.N. Conference at the University of Central Arkansas Nov. 16-17! | |
Congratulations to William Alverio, Gretchen Bush, and Christian Sweeney for being selected to the 2019 ACDA National Honor Choir.
| | |
| --- | --- |
| HCES held its second Pink Patriot and Kids Walk for a Cure where students, staff, and families wore pink and learned about cancer prevention. | |
Four veterans who put country above self and education were awarded honorary high school diplomas from Bryant Public Schools. Here is a link to watch the commencement ceremony:
https://www.youtube.com/watch?v=HYNkJVYDJwk
| | |
| --- | --- |
| Congratulations to BHS and Partners Club for earning second place in the state Unified Volleyball competition! | |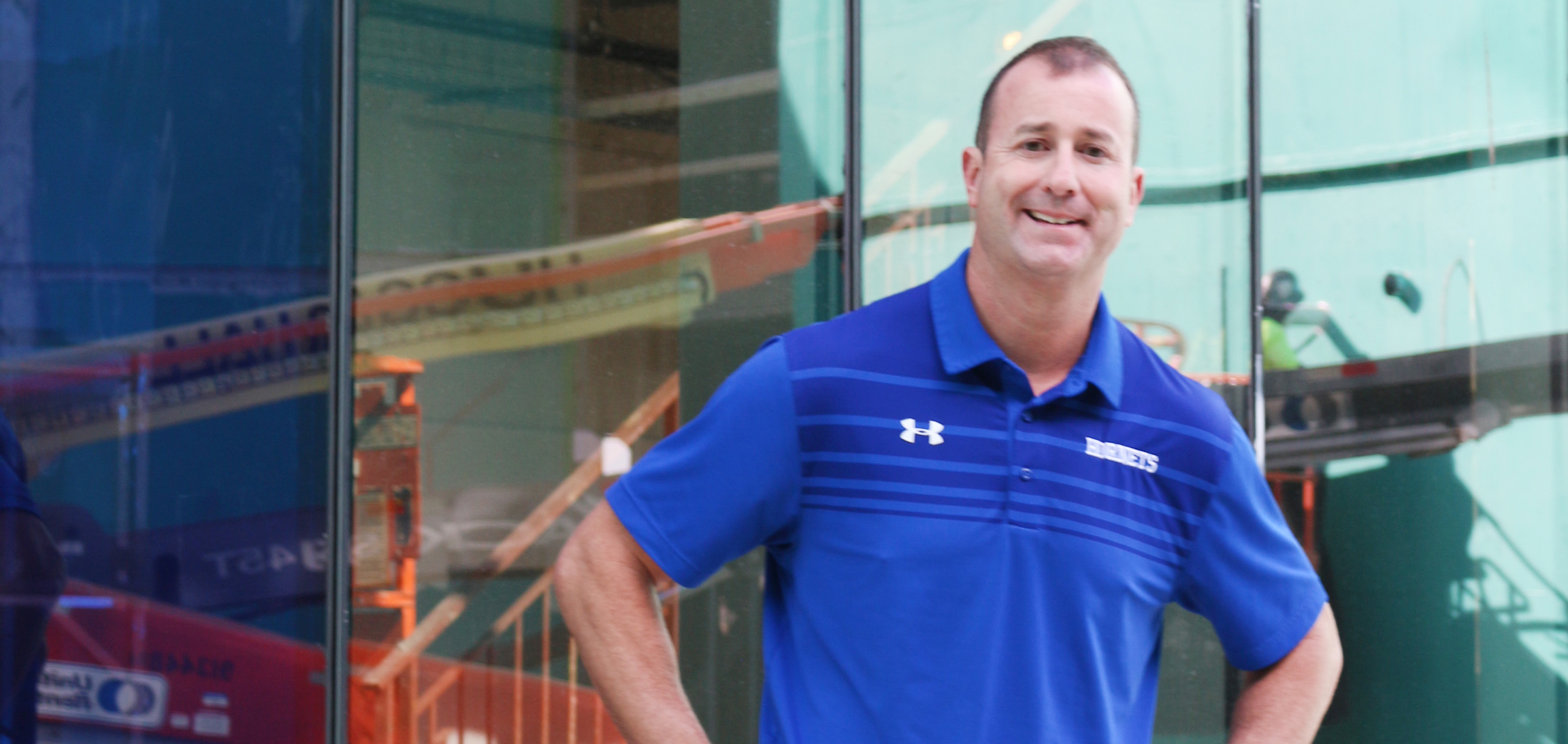 Jason Hay
The Bryant School Board is pleased to announce the hiring of Jason Hay as the new Bryant Junior High School principal. Mr. Hay will begin his new role on July 1, 2019.
Mr. Hay is currently the principal of Bryant Middle School. His previous experience in education includes serving as assistant principal, football coach, soccer coach, and high school math teacher.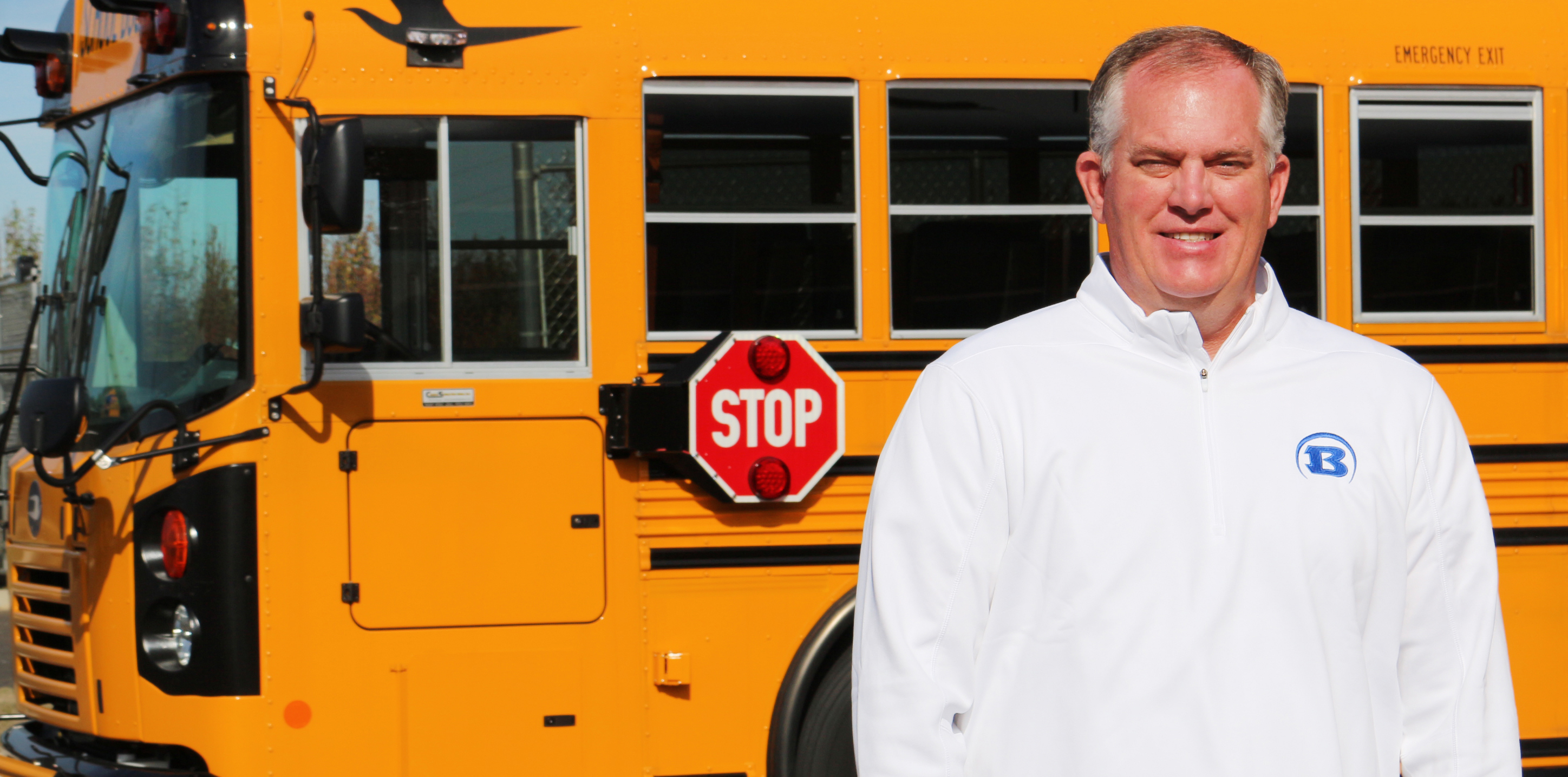 Scott Curtis
Scott Curtis was named Director of Transportation at the November 15 board meeting. He is taking the reins from Tom Farmer, who was recently elected mayor of Benton. Mr. Farmer is retiring after 25 years as head of the district's Transportation Department.
Mr. Curtis, a former Assistant Principal at Bryant High School, became the district's first Assistant Transportation Director in 2016. He will transition to his new role on January 7, 2019.
What is the single most important thing parents can do to help their child be successful? Make regular school attendance a priority.
Attending school every day increases a child's chances of success in school and in life. When parents make going to school a priority, children get better grades, develop healthy life habits, avoid dangerous behaviors, and have a better chance of graduating from high school and college.
Students miss out on instructional time and learning opportunities when they're not in school. Tardies, early check out and days absent—whether excused or unexcused—all add up. Some parents allow children to miss school when it's not absolutely necessary, such as a family vacation. What parents and students may not realize is that even excused absences, if they accumulate, can be a problem and lead to falling behind in the classroom.
We do understand that children can become sick or injured. If a student is too ill to go to class and/or could be contagious to other students, we do ask parents to keep the child at home. As for other medical needs, consider scheduling doctor or dentist appointments after school, during the summer, or on breaks.
Our goal is to provide a welcoming and engaging school atmosphere for your child, an environment she or he wants to be in each day. If you are struggling to get your child to school, we can help. Talk to your teacher, counselor or principal. We want you to feel safe opening up about what's keeping your child out of school.
All families want what is best for their children, and as educators we want the same. Attendance is core to academic success. Students need to be at school every day, bell to bell. Join us in making every minute count.

Bryant Public Schools may delay the start of school, close schools early, or cancel school for the day due to inclement weather or other emergencies. School officials test road conditions in the early mornings and consider weather forecasts before making the decision to delay or cancel school. The safety of our students is always our first priority.
Information about delays or closings will be made available as soon as possible:
District Social Media
District App
District Website
Local Television News Stations
Blackboard MyConnect
Because internet conditions during inclement weather could possibly delay the arrival of information, monitor your local media in situations where a delay in opening or school closing is an obvious possibility. Thank you for staying connected with Bryant Schools!

Bryant Elementary
4th grade Christmas Program
Thursday, December 6, 6pm
First and Second Grade Students Perform at State Capital
Monday, December 10
Santa Claus Visits BES
Tuesday, December 18
BES Christmas Parties
Friday, December 21
Collegeville Elementary
BHS Honey Bees Choir Concert
Thursday, December 6, 9am
3rd Grade Christmas Program
Thursday, December 13, 9am and 6:30pm
CES Christmas Parties
Thursday, December 20
Polar Express Visits CES
Friday, December 21
Davis Elementary
Christmas Program
Thursday, December 13, 9am & 6pm
DES Christmas parties
Friday, December 21
Hill Farm Elementary
Kindergarten Christmas Music Program
Thursday, December 6, 6:30pm
HFES Christmas Parties
Friday, December 21
Hurricane Creek Elementary
2nd Grade Christmas Musical
Thursday, December 13
HCES Christmas Parties
Friday, December 21
Parkway Elementary
Holiday Shop
December 5-6, 5:30-7pm
4th Grade Christmas Musical
Thursday, December 13, 6pm
Parkway Storyland
Wednesday, December 19
PES Christmas Parties
Friday, December 21
Salem Elementary
Cookies & Cocoa with Santa
December 11, 6-8pm, Cafeteria
3rd Grade Christmas Musical
December 11, 7pm in the Gym
SES Christmas Parties
Friday, December 21
Springhill Elementary
3rd Grade Christmas Program
Tuesday, December 11, 7pm
SPES Christmas Parties
Friday, December 21
Bethel Middle School
BEMS Choir Christmas Concert
Monday, December 3, 6pm, BEMS Gym
BEMS Band Christmas Concert
Monday, December 10, 6pm, Beginning Band; 7pm, Concert, Symphonic, and Honors Bands, BEMS Gym
Bryant Middle School
Christmas Choir Concert
Monday, December 17, 6pm in Blue Gym
Bryant High School
Saline Symphony Orchestra Holiday Concert
Saturday, December 1, 7:00 pm in the Bryant MS Gym
BHS Choir Concert
Friday, December 14, 6:30 pm in the Bryant Middle School Gym
Running of the Elves 5K Fun Run/Walk
Hosted by BHS HOSA
Saturday, December 15, 8am at the Hornet Stadium
Bryant vs. North Little Rock
Saturday, December 1
War Memorial Stadium | Kickoff at 6:30pm
School Board Meeting

Thursday, December 20
6pm
End of Second Quarter
December 21
Christmas Break – No School
Monday, December 24 to Friday, January 4
Students return on January 7